Biography of:

Terrence Lee Croft, Esq. - Mediator & Arbitrator
A leader in the legal community, Mr. Croft is a Founding Member of the Georgia Academy of Mediators & Arbitrators, a Distinguished Fellow of the International Academy of Mediators, and a Fellow in the American College of Civil Trial Mediators. He is also registered as a neutral in arbitration, mediation, and early neutral evaluation with the Georgia Office of Dispute Resolution. He is Past President of the Atlanta Bar Association and its Foundation and has chaired its Dispute Resolution Lawyers Section and its Litigation Section. Mr. Croft has also served as Chair of the Dispute Resolution Law Section of the State Bar of Georgia, and serves on that organization's Board of Governors. He has served in the House of Delegates of the American Bar Association.
ADR Experience and Qualifications
Mediation (Civil/Commercial)
Arbitration (Civil/Commercial)
Special Master
Early Neutral Evaluation
Med-Arb
Fact Finding
Discovery Referee
Mini Trial Judge
ADR Training/CLE

Civil Law: Agribusiness, Automotive, Aviation, Banking & Finance, Civil Rights, Commercial / Business, Condominiums, Construction, Consumer Fraud, Contract Disputes, Debt / Foreclosure, Eminent Domain, Employment, Engineering, Entertainment, Environmental, Estate/Probate/Trials, Franchise, Healthcare, Insurance, Intellectual Property, International, Landlord / Tenant, Libel & Slander, Media & Communications, Medical Malpractice, Negligence, Non-Profit Organizations, Nursing Homes, Partnerships, Personal Injury, Premises Liability, Probate, Product Liability, Professional Negligence, Real Estate, Religious Institutions, Securities, Telecommunications, Title VII, Torts Transportation, Trusts, Wrongful Death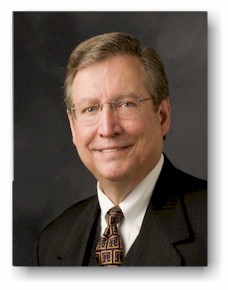 Terrence Lee Croft, Esq.


| | | |
| --- | --- | --- |
| | "I have known Terrence since we first hired him in the early 90's and subsequently worked with him on several legal issues. He has a remarkable ability to cut to the heart of the matter quickly and (unlike many/most/all? other attorneys I have worked with) he sticks to his guns and delivers the outcome he initially portrays...and most importantly, in each and every case Terrence handled, the outcome exceeded my expectation. They really don't get much better than Terrence." | |